Music Teachers in Range of Disciplines and a Conductor
£24,302 – £39,394
depending on qualifications and experience
We are looking for a number of teachers and musicians to join our team from September 2022: Percussion (Drum Kit, Tuned and Whole Class Ensemble Teachers); Upper Strings; Cello; Double Bass (to join our Schools' Recital Team and lead on a beginners Bass Project); Woodwind; Brass; Vocal Teacher; Piano; Aural and Theory; Conductor of Redbridge Music School Symphony Orchestra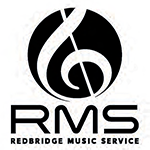 Employer
Redbridge Music Service
Location
London Borough of Redbridge
Contract Type
Part-Time Permanent
Closing Date
18th May 2022
Start date: September 2022
Conductor of Redbridge Music School Symphony Orchestra
Percussion (Drum Kit, Tuned and Whole Class Ensemble Teachers)
Upper Strings
Cello
Double Bass (to join our Schools' Recital Team and lead on a beginners Bass Project)
Woodwind
Brass
Vocal Teacher
Piano
Aural and Theory
Redbridge Music Service is the lead organisation of the Redbridge Music Education Hub and enjoys a reputation for very high-quality music education. Our pupils present over 50 concerts per year with 2023 marking our 24th Redbridge Schools' Choral Festival at the Royal Albert Hall. Concert venues have also included Barbican, St John's Smith Square, Royal Festival Hall and Buckingham Palace. Collaboration work includes supporting shows at the Kenneth More Theatre working with our colleagues at the Redbridge Drama Centre, also operated by Vision RCL.
We are keen to recruit outstanding teachers and musicians that can help us maintain the quality of our provision and contribute to innovation. We believe in investing in our teachers and in return we expect a high level of engagement. If successful, you will work with a team of teachers dedicated to providing the best opportunities for our young musicians. We are working to increase access and diversity in our work and particularly welcome expressions of interest from people from all backgrounds.
You will be based at our well-resourced Music Centre which is home to Redbridge Music School and numerous bands, orchestras.
Enhanced DBS checks will be undertaken as part of the recruitment process. It will be necessary to request references before being invited to interview as part of safer recruitment. Successful applicants will be placed on a salary scale according to their experience and qualifications.
How to Apply
Closing date: 10:00 Wednesday 18th May
To request an application form and person specification for this role please email visionrecruitment@visionrcl.org.uk.
If you would like to discuss the role in more detail, please call Simon Roberts, Head of Music Service on 020 8708 2828.