Part-Time TEMPORARY Whole-class Primary Music Teacher
£27-£32
Brent Music Service is looking for gifted, enthusiastic teachers to deliver whole-class music in primary schools and inspire children with a love of music. THIS IS A TEMPORARY POST – TO COVER A MEMBER OF STAFF ON SICKNESS LEAVE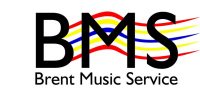 Employer
Brent Music Service
Location
London Borough of Brent
Contract Type
Part-Time Permanent, Fixed-Term Contract
Closing Date
31st October 2018
We are seeking a teacher to join our team immediately. 'Music'sCool' follows a syllabus which allows flexibility in terms of teaching material and includes whole-class singing, recorder, ukulele, and drumming.
'Music'sCool' was devised by Brent Music Service and is currently being delivered in over 30 schools in Brent. It covers the National Curriculum for Music and is delivered either as PPA cover or in partnership with class teachers. Most schools currently opt for the 'Music'sCool' Partnership Programme which was described by OFSTED as 'an excellent partnership programme' in the 2012 report: Music in Schools: Sound Partnerships. With singing at its heart, 'Music'sCool' gives every child the opportunity to learn several instruments including the recorder, ukulele, tamboo bamboo, African Drums and samba. 'Music'sCool' teachers assess children and recommend them for instrumental lessons or other musical opportunities such as choirs and music groups which may be available to them. This is one way in which we are able to ensure that children are signposted to relevant music making opportunities. Children are also encouraged to play instruments they may be learning outside of the classroom in whole-class performance projects. Unlike the WCET/WOPPS model, 'Music'sCool' is a progressive programme where skills and knowledge are developed year by year with Year 6 pupils emerging as competent well-rounded musicians. We use aspects of the Kodaly method across the year groups in order to facilitate this progression and consistency. It is helpful, but not essential for applicants to have knowledge of the Kodaly approach.
All 'Music'sCool' teachers receive comprehensive training and support to deliver the programme, therefore this position would be ideal for:
– instrumental tutors looking to work in the classroom
– secondary trained music teachers
– experienced primary music teachers
– teachers with or without QTS
Other instrumental and ensemble teaching may be available as part of the timetable depending on skills and experience. This could be instrumental teaching, school ensembles or choirs, or teaching in our borough evening centre ensemble programme.
This Job Vacancy has Closed
Browse all available jobs or sign up to receive job updates straight to your inbox.