Part-Time Curriculum Music Teacher – Milton Keynes
A fantastic opportunity with immediate start date for a primary school class music teacher to join our team in Milton Keynes on a part time basis.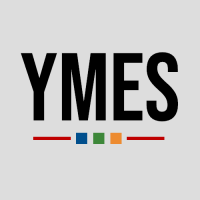 Contract Type
Fixed-Term Contract
Closing Date
15th January 2020
REQUIRED URGENTLY – JANUARY 2020
YMES is seeking to appoint a Curriculum Music Teacher to join its team, to devise and deliver curriculum music lessons for one of our clients, a primary school in Milton Keynes. The role is available for three afternoons per week in the first instance and will focus primarily on KS2. (YMES may consider a job share where necessary – if you wish to apply for the position on a 1-afternoon or 2-afternoon basis please do so, and make clear in your application).
YMES is an independent not-for-profit music service. We arrange high quality music lessons for our clients through our School Music Lesson and Home Music Lesson programmes. YMES offers fantastic opportunities for music teachers and competitive hourly/daily rates.
Passionate about inspiring students of all ages and backgrounds through excellent teaching and learning, you will use your expertise to cover all requirements of the national curriculum for music. Prior experience of teaching music in a formal setting is essential. Your engaging style and ability to bring music to life will inspire a love of music among your pupils. You will be comfortable teaching across a wide range of musical genres to ensure pupils consider music to be relevant and enjoyable.
How to Apply
Apply today via email to newteachers@ymes.org.uk – attach your CV and include the names and contact details of two professional referees.
We are looking for someone to start immediately. Please apply as soon as possible – YMES reserves the right to appoint to this work as soon as a suitable candidate is found.
This Job Vacancy has Closed
Browse all available jobs or sign up to receive job updates straight to your inbox.