Outreach and Engagement Manager
£36,378 - £41,586
The Outreach & Engagement Manager: Music Service leads the targeted approach and engagement of the work of Kingston Music Service in addition to overseeing the operational running of KMS and its ensembles as well as the management of tutors and stewards along with music centres across the Borough.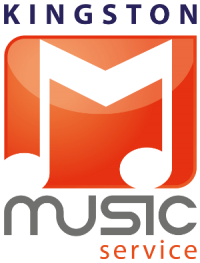 Employer
Kingston Music Service
Location
Royal Borough of Kingston
Contract Type
Full-Time Permanent
Closing Date
1st August 2022
Role outline
Lead delivery against the National Plan for Music Education including the core and extension responsibilities through a physical and digital offer.
Lead and manage the ensembles or instrumental or singing teaching programmes, monitoring, and assessing the quality of delivery.
Support the delivery of the extension elements of the National Plan for Music Education, including access to high quality music experiences and the delivery of CPD for school staff and instrument loan service, as appropriate.
Increase access and awareness of Kingston Music Service through marketing, promotion, and development of the service.
Work collaboratively with the other members of the Culture and Heritage Leadership Team and stakeholders to identify funding opportunities and physical and digital projects to support learners and music making in the wider community
Work with the Events and Promotions Officer to co-ordinate activities to raise the profile of Kingston Music Service
Support the Community Culture Lead in the management of key sector specific and strategic relationships, for example, Arts Council England and the Kingston Music Service Strategy Group.
Responsible for working with colleagues in the management of music centres including line management.
Responsible for line management of the Kingston Music Service team and ensures the quality of teaching, learning, and programming is high quality and in line with funder expectations and requirements.
Work strategically with the Community Culture Lead to ensure Kingston Music Service is reaching a wide and diverse range of learners and residents.
Contribute and support the Music Hub business plan in consultation with partners and stakeholders as appropriate.
Undertake teaching observations and supporting CPD of the Kingston Music Service Team.
This role may be required to act as a Designated Safeguarding lead for the service.
Act as a licensed chaperone for child performers, as required.
This role may require a Disclosure and Barring Service standard or enhanced check.
This Job Vacancy has Closed
Browse all available jobs or sign up to receive job updates straight to your inbox.