Orchestral Percussion Development Teacher – East Surrey
£23.46 p/h
We are seeking to recruit a Teacher of Percussion to join our team.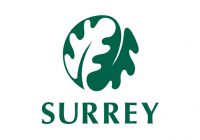 Employer
Surrey County Council
Contract Type
Part-Time Permanent
Closing Date
3rd December 2017
Job Details
The hourly rate is between £23.46 and £24.69 for teaching but can increase for ensemble/whole class work up to £32.24.
The job is based in East Surrey, but will involve travel around the country.
About the Role
We are seeking to recruit a Teacher of Percussion to join our team.
You will need to be able to demonstrate a thorough understanding of, and the ability to teach, a variety of percussion instruments, especially orchestral percussion (including tuned instruments, timpani etc). We have a large number of area and county ensembles, many of which have percussion sections, as well as junior and senior percussion ensembles, so you will have to be comfortable teaching young people to work in a variety of genres (e.g. symphonic percussion, Drumline, jazz etc.) and to develop their sense of teamwork.
You will need to show that you have a clear understanding of the organisational and logistical aspects of percussion in the context of events and performances, and you will also need to be confident presenting to large groups of people (of primary and secondary school age) as a significant part of this role will be to enthuse young people through demonstration and 'hands on' events, encouraging them to learn orchestral percussion instruments. You will then need to be available to teach the sessions that you create.
In the first place we expect you to be available for 10 hours a week, but once you have filled these days with teaching there will be scope to develop and expand your practice so that you are able to have variety in your week. This could mean everything from beginner to advanced, primary school to sixth form college, and individual pupils to large groups and workshops.
Whilst some travel will be necessary, we will work with you so that you have a fantastic opportunity to create a teaching timetable in a targeted area of the county. However, you will need to be able to drive and have the use of a car. Whilst a knowledge of drum kit will be helpful, unfortunately this role will not suit you if your knowledge and experience are largely with drum kit.
For further information about this vacancy please call either Andrea Brown or Derek Jones on 01483 519303.
Please note, if access to the GCSX (PSN) network is required for this role, a Basic Disclosure (DBS check) will be required to meet the Government Baseline Personnel Security Standards.
Surrey County Council is committed to safeguarding and promoting the welfare of children, young people and vulnerable adults and expects all staff and volunteers to share this commitment. We want to be an inclusive and diverse employer of first choice reflecting the community we serve and particularly welcome applications from all under represented groups.
How to Apply
The job advert closes at 23:59 on Sunday 3 December 2017.
To apply, please follow the link below. You can find useful guidance on the Surrey County Council website to assist you with your job application. There are also further helpful hints, handy tips and employment advice to make sure your application sells you in the best possible way.
This Job Vacancy has Closed
Browse all available jobs or sign up to receive job updates straight to your inbox.