Operations Manager
£28,000
Dome & Brighton Festival is looking for an experienced Operations Manager for the Music & Arts Service to be responsible for the development and delivery of its business operations, required as soon as possible.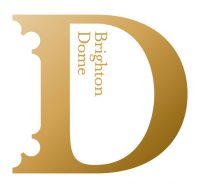 Employer
Brighton Dome & Brighton Festival
Location
County Oak Avenue, Brighton, BN1 8DJ
Contract Type
Full-Time Permanent
Closing Date
2nd March 2018
In this role, you will be responsible for the successful delivery of the BHMA departmental budget through detailed management and monitoring of income and associated costs and as the manager of the operations team you will need experience of recruiting, motivating, coaching, training, and developing a team.
We are looking for someone with substantial experience of achieving successful financial outcomes through detailed budget management, demonstrable experience of managing an administrative team and extensive experience of dealing with the public and colleagues in a customer focused environment.
Brighton Dome and Festival Ltd is a registered charity and pursues a policy of equal opportunities. Brighton Dome & Festival values diversity, promotes equality and challenges discrimination. We encourage and welcome applications from all backgrounds and all parts of the community. All applications are judged on merit.
How to Apply
For an application form and job description please visit our website: brightondome.org/jobs
Completed application forms should be sent to applications@brightondome.org
Our preferred format for receiving applications is in Microsoft Word.
This Job Vacancy has Closed
Browse all available jobs or sign up to receive job updates straight to your inbox.