Operations Manager
£30,000 - £35,000
depending on experience
The role is full time, hybrid home/office based, the office is in Kings Place, ten minutes walk from Kings Cross station. In brief, it is administration of HR, administration of finance plus some PA to CEO and office management.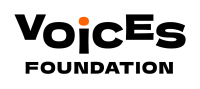 Employer
Voices Foundation
Location
Voices Foundation offices, Kings Place, London, N1 9AG (with flexibility to work partly from home)
Closing Date
22nd April 2022
Hours of Work: 35 hours/week (Mon-Fri, 9.30am-5.30pm plus occasional evening & weekend work)
Holidays:  25 days plus statutory holidays
Reporting to: Chief Executive Officer
Job Purpose – why do we need you?
We have embarked on an ambitious new strategy, which will require us to work efficiently and effectively, to provide excellent support to our colleagues and maximise the impact of our Board if we are to achieve our goals.
Reporting to the Chief Executive, the Operations Manager is responsible for the smooth running of our operations, ensuring finances and governance are properly managed and our team is adequately supported.
Key internal relationships – who will you be working with?
Reports to Chief Executive
Works closely with the Programme Manager to ensure workforce development is managed in line with VF values and HR best practice
As with all Voices Foundation colleagues, work collaboratively across the team to support overall activity and take a role in discrete projects as needed
Key external relationships – which relationships will you manage?
Support the CEO in managing the Board and its sub-committees
Suppliers/consultants as necessary
Act as the welcoming face of the organisation for all external contacts calling or emailing
Main responsibilities – what will you do day to day?
Day to day tasks will include but are not limited to:
Finance
working closely with the CEO on regular monthly finances and specific projects:
Be the finance lead for VF, pro-actively securing VF's financial compliance and security
Monthly bookkeeping including processing invoices, raising invoices, managing and chasing aged debtors, approving invoices in Xero and setting up payments on Lloyds as part of two-step authorisation, reconciling accounts in Xero, managing payroll with accountants
Working closely with the CEO on the annual audit
Producing relevant reports for the Board of Trustees, including the monthly payment sheet
Working with CEO to manage Operations budget
Desirable – AAT level 2
HR
Be the HR lead in all aspects of HR matters, advising the CEO
Ensuring up to date DBS checks are in place
Involvement in staff recruitment processes including creating job packs and managing onboarding for new starters
Keeping personnel files, salary details, personal development plans and risk register
Pastoral care duties and acting as a sounding board for the team
Updating staff handbook as needed alongside Croner
Ensuring activity is compliant with all relevant legislation (including GDPR) and charity guidelines/best practice
Be the Health and Safety lead for VF, ensuring appropriate compliance
Governance
Providing governance support, including Board meeting minutes
General Office Support
PA to the CEO
Leading on IT support and change management, ensuring effective solutions are in place for the team
Providing event management support to fundraising team
Maintaining records for book sales and AGS donations on Salesforce
Managing donation checklists/processes
Supporting Head of Fundraising in managing Annual Giving Scheme
Participating in relevant cross-organisation projects.
Taking the lead on other specific projects as are from time to time required
Providing other administrative support to the team as needed
Managing relevant suppliers
Keeping abreast of market trends and research
Acting as an ambassador for the Voices Foundation
Terms and conditions of employment
Full time, permanent contract
Based at our office in King Place, London (with flexibility for some home working)
There will be some degree of travel and working outside of set hours
How to Apply
Please send your CV and a cover letter explaining why you think this is the right role for you and why you are the right person for the Voices Foundation to Lowri Davies at lowri.davies@voices.org.uk.
The Voices Foundation is an equal opportunities employer. We are committed to ensuring within the framework of the law that our workplaces are free from unlawful or unfair discrimination on the grounds of colour, race, nationality, ethnic or national origin, gender (including gender reassignment), sexuality, religion or beliefs, marital status, disability, age, pregnancy or trade union membership, or the fact that they are a part-time worker or a fixed-term employee. We aim to ensure that our employees achieve their full potential and that all employment decisions are taken without reference to irrelevant or discriminatory criteria. Recruitment procedures will be reviewed regularly to ensure that individuals are treated on the basis of their relevant merits and abilities and sufficiently diverse sectors of the community are reached. Job selection criteria will be regularly reviewed to ensure that they are justifiable on non-discriminatory grounds as being essential for the effective performance of the job.
This Job Vacancy has Closed
Browse all available jobs or sign up to receive job updates straight to your inbox.