Open Orchestra Tutor
Instrumental teacher required for exciting two-term placement from January 2020 with SEND children.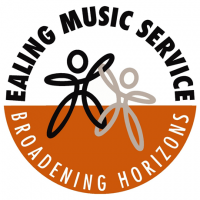 Employer
Ealing Music Service
Location
Springhallow Special School in Ealing
Contract Type
Part-Time Permanent
Closing Date
15th November 2019
From January 2020, EMS are looking for a teacher to work in Springhallow Special School in Ealing on Mondays, to deliver the award-winning Open Orchestra programme. You will be teaching paired lessons initially, then build up to a small group in the final term. Lessons will be using instruments and the new Clarion assistive technology software to enable pupils to experience and benefit from small group music tuition. Pupils will eventually be part of an open orchestra for pupils with SEND.
You will ideally have some experience of running ensembles and/or large group class (8 pupils or above). No experience of working with children with SEND is needed however teachers should not have fixed expectations of pupil outcomes or how music produced should sound and will need to be sensitive to the musical responses and pupil progress, no matter what ability.
1-2 training days provided by Open Orchestra plus support visits. Music/resources will be provided for the practitioner to adapt to the abilities of the children. The post-holder will have support from the class teacher /TA.
Additional Details
Age range: Secondary
Children: A group of 10 SEND children with a range of abilities
Length of contract: 5 hours between 9:00 – 3:00, 1 day per week for one year
Pay Rate: £27.64 per hour (Autumn & Spring Term) & £31.05 per hour (Summer Term)
1st Term (Spring): 1- 2 pupils – all day
2nd Term (Summer): Small groups – all day.
How to Apply
To download an application and submit an application, please click 'Apply Now' below.
For more information about the role, please contact Samantha Spence, Assistant Head of Ealing Music Service at sspence@ealing.gov.uk
This Job Vacancy has Closed
Browse all available jobs or sign up to receive job updates straight to your inbox.