Oboe, Violin and Cello tutors
£27.92ph inc holiday pay
Saturday morning vacancies available for Oboe, Violin and Cello tutors, with possibility of some weekday teaching in schools. We have a large and supportive Saturday team, teaching some 400 children, who also take part in a wide range of choirs and ensembles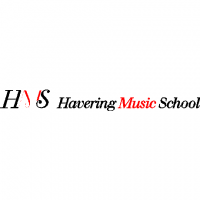 Employer
Havering Music School
Closing Date
5th July 2019
Oboe, Violin and Cello tutors required
Havering Music School (East London/Essex border)
Saturday Music Centre
We have opportunities from September for tutors of Oboe, Violin and Cello at our Saturday Music Centre. Limited weekday teaching in schools may also be available for oboe and cello.
Our Saturday Music Centre is a lively and happy place with around 400 children and a tutor team of 44. We offer a comprehensive range of choirs and ensembles, musicianship classes, community events and concerts.
For an informal conversation, please call our Saturday Centre Manager, Karen Tweddle, or Head of Service, Gary Griffiths, on 01708 450313.
Tutors of other instruments and voice are encouraged to submit CVs to musicschool@havering.gov.uk and we will contact you when we open vacancies.
How to Apply
To apply, please click below and search for the relevant post:
Oboe LBH02027
Violin LBH02026
Cello LBH02025
This Job Vacancy has Closed
Browse all available jobs or sign up to receive job updates straight to your inbox.