Musicanship Tutor & Choir Accompanist
We are seeking a Musicianship Tutor and an Intermediate Choir Accompanist to join our team, providing the opportunity to work with this exceptional group of choirs.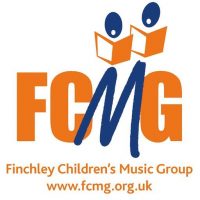 Employer
Finchley Children's Music Group – London's Children's Choir
Contract Type
Part-Time Permanent, Freelance
Closing Date
25th October 2019
We are seeking two new members to join our team, providing the opportunity to work with this exceptional group of choirs:
• Musicianship Tutor working with individuals and small groups to develop musicianship and singing skills, with the ability to deputise for the Intermediate Choir Conductor
• Intermediate Choir Accompanist working with the Intermediate Choir Conductor to support the work of this choir in both rehearsal and concerts
FCMG, founded in 1958 with Benjamin Britten as its President, is London's leading children's choir with over 190 singers aged between 4 and 18 across five choirs. The choirs are well known for their natural, vibrant vocal quality and high level of musicianship and professionalism. They rehearse each Sunday afternoon at Brookland School, London NW11.
'Dots': Reception-age group; Musical fun and introduction to singing
Beginner Choir: Year 1&2; Unison singing (mainly)
Intermediate Choir: Aged 7 – 10/11; SA choir
Senior Choir: Aged 10 – 18; SSAA, by audition
Chamber Choir: Young tenors and basses aged 13-18, sopranos and altos aged 15-18;
SATB, by audition
In addition to our own concerts, FCMG is frequently invited to take part in performances with world class conductors and orchestras and in recordings for radio, television and film. See here for more information about the choirs.
How to Apply
For full details and the Role Description please email info@fcmg.co.uk 
Applications will require a CV with names of two referees, together with a covering letter explaining your suitability for the Role Description.
This Job Vacancy has Closed
Browse all available jobs or sign up to receive job updates straight to your inbox.