Music Tutors
£32.75 – £35.40
Experienced Music Tutors required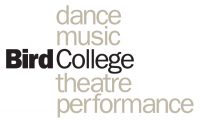 Location
London Borough of Bexley
Contract Type
Part-Time Permanent
Closing Date
25th February 2019
Experienced Music Tutors required
1) Vocal Tutor
As part of the Music Service's schools' provision, we require an experienced Singing Teacher and Choir Leader who is able to:
• Deliver the music curriculum through vocal work at KS2 & KS3, in a number of Bexley schools.
• Lead singing assemblies and extra-curricular choirs
Current hours are approximately 6 hours a week. There is the potential for these hours to expand or reduce. The hourly rate is £35.40
2) Brass Tutor
We require an experienced part time Brass tutor who is able to:
• Deliver outstanding one-to-one tuition and take students of all ages through practical examinations (Trinity and ABRSM) as part of the Music Service's Licensed Teaching provision.
• Provide excellent instrumental teaching to small groups of KS2 children (years 3-6), in Bexley primary schools.
• Provide high quality whole class instrumental brass lessons in Bexley primary schools.
Current hours are approximately 6 hours a week. There is the potential for these hours to expand or reduce. The hourly rate is £32.75-£35.40
How to Apply
This education and training provider offers training for young people; therefore enhanced DBS checks are required for the successful applicant.
The organisation is committed to equal opportunities and safeguarding the welfare of young people.
This Job Vacancy has Closed
Browse all available jobs or sign up to receive job updates straight to your inbox.