Music Tutors
£20,903 – £33,782
Suffolk County Music Service is looking for exceptionally talented musicians in the following disciplines: Woodwind, Brass, Strings, Percussion, Singing, Guitar and the Primary Music Curriculum, to join it's panel of Associate Tutors.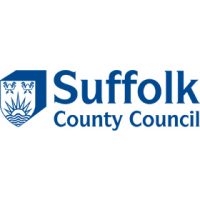 Employer
Suffolk County Council
Closing Date
17th December 2020
Suffolk County Music Service is looking for exceptionally talented musicians in the following disciplines: woodwind, brass, string, percussion, singing, guitar and the primary music curriculum, to join its panel of Associate Tutors.
We want musicians who aspire to the highest levels of musicianship, both for themselves and the children they teach.
We value tutors who;
– place no limit on their aspirations for children's musical progression
– seek the best for all children at every level of their learning
– work collaboratively and creatively to find solutions
– bring warmth, enthusiasm and commitment to their work
Our Associate Tutor panel provides a range of flexible employment possibilities including;
– short-notice cover
– short-term fixed contracts; for example, ensemble course coaching/directing
– longer-term fixed contract; for example, maternity/paternity cover
Please note, in the first instance these positions are casual positions with no guaranteed hours.
The kinds of activities that you may be involved in are:
• To teach music to individuals, groups and whole classes (Whole Class Ensemble Tuition or WCET) from beginner to diploma level; differentiated to meet the needs of all learners, including teaching online.
• To direct, conduct & rehearse ensembles and ensemble sectional rehearsals as required, including teaching online
• To plan and prepare for lessons, rehearsals, performances and music examination entry; including the preparation and arrangement of music using a range of music technologies and music writing software as required.
• To assess, keep records and report on pupils' progress to a range of stakeholders.
• To participate in performances, residential courses, ensemble tours, professional development opportunities and meetings as required.
• To undertake administrative and organisational tasks (using a range of commonly used IT programmes) and basic instrumental maintenance tasks (e.g. changing strings/reeds, oiling valves etc.) related to the duties described above,
• To undertake other related duties as required by the Head of Suffolk County Music Service
Permanent contracts may also be possible as Service need dictates.
This Job Vacancy has Closed
Browse all available jobs or sign up to receive job updates straight to your inbox.