Music Tutors
£49,000 pro rata
Vacancy for general music tutors, particularly voice, piano and orchestral strings, and especially in the South and West areas of Essex.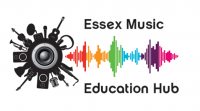 Employer
Essex Music Service
Contract Type
Part-Time Permanent
Closing Date
26th August 2022
We are looking for peripatetic music tutors to work in schools and our community music venues for:
voice
piano
orchestral strings
We are particularly looking for music tutors able to work in:
South Essex (Basildon, Brentwood, Castle Point, and Rochford districts)
West Essex (Epping Forest, Harlow, and Uttlesford districts)
We would also welcome applicants for technology in music, inclusion, rap (and literacy) as well as general applicants.
Tutors are permanent employees of Essex County Council, and employed on an annualised hours contract with an allowance for administration and training.
Our tutors are a mixture of those who provide 1-to-1/small group teaching and continually seek to improve to be the best in their field, and those who bring or wish to develop a range of skills and abilities (such as WCET, classroom curriculum delivery, rock and pop provision, technology in music, ensemble leadership, choral leadership, SEND, Inclusion) again to be able to provide the highest quality service for our young people, and we look for informed and knowledgeable candidates who understand the music education scene in England, such as the National Plan for Music Education.