Music Training and Projects Co-ordinator
The Music Training and Projects Coordinator will play a key role in coordinating a quality, comprehensive musical training offer to music teachers and tutors across Essex. They will also coordinate the delivery of an exciting range of music education projects with both local and national partner organisations.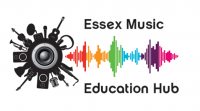 Employer
Essex Music Services
Location
Chelmsford, Essex
Contract Type
Fixed-Term Contract
Closing Date
18th July 2017
Music Training and Projects Co-ordinator
Chelmsford
Annual Salary from £19,000 to £25,000 (pro-rata to term time only)
Full time, term time only contract
Fixed term for 18 months starting in September 2017
The purpose of this role is to coordinate and support the delivery of high-quality musical CPD, training and projects in schools and community settings across Essex.
Essex County Council (ECC) operates one of the largest Music Hubs in the UK through a grant from ACE and has undergone significant transformational change to further enhance customer focus, service and delivery in line with the requirements set out in the OFSTED report of November 2013.
Essex Music Education Hub has made huge progress in terms of supporting schools with curriculum development and training, and has a portfolio of partnership organisations who are delivering musical projects across the county. This position will support the Schools Curriculum Standards and Development Lead Officer in meeting this increasing need and developing this area of the service.
The Music Training and Projects Coordinator will play a key role in coordinating a quality, comprehensive musical training offer to music teachers and tutors across Essex. They will also coordinate the delivery of an exciting range of music education projects with both local and national partner organisations.
Role specific accountabilities
•Work collaboratively with a range of partner organisations to ensure that projects and training opportunities are properly managed and coordinated and that the intended outcomes are delivered effectively.
•Ensure that information on the Music Education Hub website is effective and correct.
•Ensure that communications with schools and other stakeholders are effective and that uptake and engagement is maximised, utilising digital and social media, emails and phone contact, promotional literature and other forms of communication. This includes updating a range of information on the Music Education Hub website.
•On a daily basis, co-ordinate social media for the service overall, especially use of Facebook and Twitter to promote our offer and engage with service users and partners.
•Engage with stakeholders and partners in person by hosting events and making visits to discuss opportunities and view outputs.
•Support schools and the music service through the procurement and purchase of a range of musical equipment.
•Monitor event and project expenditure against set budgets.
•Meet customer standards and ensure consistent adherence to both designed outcomes and agreed service levels.
•Ensure compliance with all external and internal regulation.
•Work collaboratively with partners to ensure the best overall outcome for the Young people of Essex, whilst protecting ECC's interests.
Knowledge, skills and experience
•A strong interest in music education and an awareness of the 'school environment'.
•Strong interpersonal and communication skills.
•Experience engaging with a range of customers and/or stakeholders.
•A proactive nature and the ability to problem-solve.
•The ability to balance multiple tasks and to prioritise effectively.
•Proven ability to work within an office-based team
•Highly organised, methodical and efficient
•Strong admin / IT skills and a willingness to develop this further through training
•Has a current driving licence and access to a vehicle.
•A proven ability to multi-task and display personal resilience in a complex work environment.
If you have any queries regarding this role, or require anything further, please contact the Essex Recruitment Team on 0844 800 6685*.
*Calls to this number will cost 7 pence per minute plus your telephone company's access charge
What we offer
Essex County Council is proud to offer an excellent benefits package to all of its employees, including:
•A local government pension scheme (LGPS), a career average scheme with employee and employer contributions
•Life assurance (where a member of the LGPS) of 3 x annual salary
•Annual leave entitlement of up to 29 days per year (depending upon grade and length of service)
•Purchase of additional annual leave (up to agreed limits)
•Flexible working arrangements (for most roles but depending upon service requirements)
•Discounted shopping through a dedicated Reward Portal (including discounts at major supermarkets)
•Training and development
•Interest free travel loan Payment of professional fees (approved professions only)
•Lease car scheme (dependent on requirement for business use or for employees at Band 8 and above)
•Car cash alternative to employees graded Band 8 or above who do not wish to participate in the lease car scheme
•Private medical health insurance for employee and partner – Band 7 and above
•Discounted health cash plans at employee cost
•Dental health plan at employee cost
•Employee assistance programme provided in-house (wellbeing and counselling provision)
•Eye-care vouchers
•Reward vouchers and e-cards (to recognise high achievement)
•Volunteering leave (up to 2 days per year)
•Childcare vouchers, through salary sacrifice
•Cycles to work, through salary sacrifice
•Charitable giving through payroll deduction
•Relocation package of up to £8,000 (at hiring manager's discretion)
•Local shopping discounts
•Microsoft Office home use program
•Train fare discounts
•Bus fare discounts
•Car share scheme
•Selected car parking depending on location and salary band
Please note ECC regularly reviews its reward and benefits
Essex County Council is committed to safeguarding and promoting the welfare of children and vulnerable adults, and expects all employees and volunteers to share this commitment.
We seek the best talent from the widest pool of people as diversity is key to our success.
As part of employment with Essex County Council should your role require a DBS check you will be required to register with the DBS Update Service.
The DBS update service ensures all registered DBS certificates are kept up to date and allows authorised parties to view the status of your certificate. This is an annual subscription and you will be responsible for ensuring this is maintained.
For further information on the DBS update service please visit: https://www.gov.uk/dbs-update-service
How to Apply
To apply online, please click the button below
This Job Vacancy has Closed
Browse all available jobs or sign up to receive job updates straight to your inbox.