Music Teachers required for Casual/Supply work
£20,000 to £34,000
pro rata
We have an exciting opportunity to join our team of casual/supply based teachers. We are looking for people of all types of musical expertise and are also interested in hearing from people experienced in delivering classroom/curriculum music lessons. Many of our current staff joined us through this opportunity and are currently employed on a permanent basis.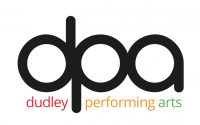 Employer
Dudley Metropolitan Council / Dudley Performing Arts
Closing Date
30th July 2021
We require musicians of all types and specialisms. This includes the full range of orchestral/western European instrumental tutors as well as guitar, keyboard, percussion, vocal and world music specialists. Presently we are particularly interested to here from keyboard, violin and drum teachers (particulaly those with experience in delivery workshops) and people with the ability to deliver music curriculum lessons.
Performance skills to a high standard (e.g. post grade 8 or equivalent). We expect candidates to be practicing musicians who are actively involved in education/performance work. Staff are required to provide own transport from school to school and will be offered training opportunities alongside our contracted team.
An additional pay allowance is available for those who hold QTS and all staff are eligible to be part of Teacher's Pension Scheme. Payment is made a month in arrears of any work undertaken.