Music Teachers required for Casual/Supply work
£20,000 to £34,000 pro rata
Dudley Performing Arts are recruiting vocal and instrumental teachers (all instruments) to join our team of casually employed staff.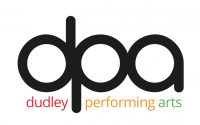 Employer
Dudley Metropolitan Council / Dudley Performing Arts
Contract Type
Hourly paid
Closing Date
30th August 2022
Working from www.resonance-edu.org our team delivers tuition to over 90% of the schools in our hub area. Work includes early years music, tuition on a wide range instruments from beginner to under graduates, whole class music tuition, bands, choirs…pretty much everything you would expect from a well established music service.
Whilst we would love to hear from experienced teachers, we have a great track of developing musicians with limited education experience and welcome applications from all people.
We look forward to hearing from musicians of all disciplines and will be able to offer regular work for a variety of specialisms from September 2022. Many of our team joined as casual employees and over time have gained permanent employment. Staff are employed on bespoke terms and conditions including access to Teachers' Pension Scheme.