Music Teachers required for Casual/Supply work
£20,000 to £34,000 pro rata
We have opportunities for musicians to join our team of teachers in Dudley, West Midlands. Work ranges from early years to undergraduate tuition, individual to whole class, ensembles, curriculum and special school. We are particularly interested in guitar, drum and vocal teachers.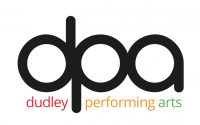 Employer
Dudley Metropolitan Council / Dudley Performing Arts
Closing Date
4th October 2021
Based at Resonance (the new music institute) Dudley Performing Arts is the lead partner in the Dudley Music Education Hub. We work in partnership with over 90% of the schools in our area and are developing an exciting evening music school at our new base. There are opportunities to work with children of the youngest ages through to those studying on the undergraduate course.
This Job Vacancy has Closed
Browse all available jobs or sign up to receive job updates straight to your inbox.