Music Teachers
£24 - £34 per hour
(depending on lesson type)
Lancashire Music Service (lead partner of Lancashire Music Education Hub) are recruiting music teachers to work on a self-employed basis from September 2022.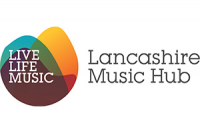 Employer
Lancashire Music Service
Contract Type
Freelance/ Self-employed
Closing Date
17th July 2022
We welcome applications from all areas of specialism, including music technology with available work in the following areas:
North – Lancaster, Wyre, Fylde & Preston
Woodwind, Ukulele, Guitar, Brass, Samba, Music Tech
South – South Ribble, Chorley and West Lancashire
Ukulele, Woodwind, Strings, Music Tech
East – Ribble Valley, Hynburn, Burnley, Pendle & Rossendale
Ukulele, Guitar, Vocals, Music Tech
Previous experience of whole class teaching is preferred. We are also recruiting Curriculum Music Teachers with QTS.
Work may include individual/group tuition and whole class instrumental teaching.
We're looking for creative and innovative teachers able to demonstrate a high level of proficiency in your area of specialism (eg. music technology, instrumental, voice, song-writing). Previous teaching experience, good organisational skills and IT literacy are essential, as is a commitment to reflective practice and professional development.
For more information about the Music Service and Hub, please click here.
How to Apply
To apply, please send a covering letter and CV (PDF format preferred) to azizah.musa@lancashire.gov.uk.
Only successful candidates will be contacted.
This Job Vacancy has Closed
Browse all available jobs or sign up to receive job updates straight to your inbox.