Music Teacher
£22.49 to £24.33
per hour
Hillingdon Music Hub is currently recruiting instrumental and classroom music teachers. We are a vibrant, thriving organisation, delivering a wide range of instrumental, vocal and classroom teaching in schools across the second-largest London borough.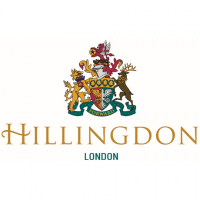 Employer
Hillingdon Music Hub
Location
Schools in the Borough of Hillingdon
Contract Type
Part-Time Permanent
Closing Date
30th August 2019
Hillingdon Music Hub is seeking to appoint peripatetic and classroom specialist music teachers to deliver on one or more of our four key strands of activity. Depending on the choice/skills of the post-holder, these can include:
Peripatetic Teaching (for which we are seeking specialists in upper and lower strings, woodwind, brass and percussion)
Whole Class Ensemble Tuition (teaching up to 30 primary students at a time on a particular instrument alongside school-based staff)
Sessional Curriculum Music Teaching (teaching music to whole classes as a curriculum subject)
Singing Teachers/Choir Leaders (working in schools and/or our Saturday Music School)
Successful candidates will be highly committed, enthusiastic and skilled musicians and music teachers, eager to join our team of motivated music professionals.
Requirements:
You will have good knowledge of how to teach.
You are passionate about helping children advance their musical skills from any starting point and aspirational on their behalf.
You might be a specialist in a particular instrument, or a great musical all-rounder. In either case, we have plenty of opportunity for advancing your teaching.
You are organised in your lesson planning and school liaison.
You have great professionalism, excellent punctuality and the ability to visit multiple school locations sometimes in a single day.
Mileage is claimable for car owners. We offer sick pay and the ability to opt into a teacher's pension.
How to Apply
To apply, please visit our website by clicking below and following the 'Working With Us' link.
This Job Vacancy has Closed
Browse all available jobs or sign up to receive job updates straight to your inbox.