Music Teacher
UNQ/MPS/UPS
Deanesfield Primary is looking for an inspirational music teacher to provide high quality music education and extra-curricular opportunities across our school. We are happy to consider applications from unqualified teachers who have proven experience and expertise in teaching music.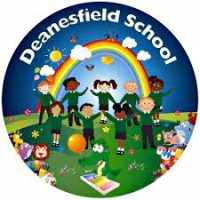 Employer
Deanesfield Primary School
Location
South Ruislip, London Borough of Hillingdon
Contract Type
Full-Time Permanent, Part-Time Permanent
Closing Date
5th July 2022
At Deanesfield we love to sing, and we are keen for you to help us grow and develop our choir and provide them with opportunities to perform beyond the school.
We understand the value of the performing arts and are committed to providing our pupils with the best opportunities that will nurture their talents and develop a love of music.
Can you provide high quality, engaging and inspirational music provision across our school?
We promise you well behaved and enthusiastic children who are keen to learn, and a positive and happy environment in which to work. We are a flagship school for Inclusion and are a gold status Rights Respecting School. We have a full time vacancy but happy to consider part-time of 0.6 minimum for the right candidate.
Main Duties and Responsibilities
Teach all classes across the school in music and ensure that planning, preparation, assessment, and reporting meet their varying learning and social needs
Ensure that there is an exciting music curriculum across the school and integrate it where appropriate with other subjects as relevant to the learners
Be an excellent classroom practitioner with the ability to inspire, motivate and enthuse others
Have high expectations of learning, achievement, and behaviour
Be able to work well as part of a team
Have high expectations of all pupils and inspire them to be life-long learners
Provide pupils with positive and enriching learning experiences
Support and contribute to the school's responsibility to safeguarding children
Have excellent subject knowledge in specialist area and lead and develop this at whole school level.
To be the leader of raising the profile of music in the school and wider community and ensure there is a wide range of access to extra curricular opportunities for our children
Lead and raise the profile of the school choir and provide opportunities for them to perform both internally and beyond the school
Teaching and Learning
Support and implement the vision and ethos of the school
Be an effective role model in terms of teaching, behaviour, and classroom management
Plan, implement and deliver an appropriate broad, balanced relevant and differentiate curriculum for pupils
Plan, implement and deliver cross curricular approaches to teaching and learning
Regularly assess, analyse, and monitor pupil progress with any under-performing pupils target
in future learning
Set clear targets, based on prior attainment for pupil's learning
Ensure that records are maintained and shared appropriately
Provide a stimulating classroom environment, where resources can be accessed appropriately by all pupils
Identify clear learning objectives and content appropriate to the subject matter and the pupils being taught
Maintain good discipline amongst pupils in accordance with the school's Behaviour Policy
Provide regular marking and feedback of pupil's work and provide the pupils with their future improvements or next learning steps
Lead, organize, and direct support staff within the classroom
Attend all relevant meetings and INSETs which relate to the school's management, curriculum, administration, or organisation
Communicate and co-operate with specialists from outside agencies and take responsibility for organizing and managing the team of peripatetic teachers that support the school
General
Maintain confidentiality in and outside the workplace
Support the implementation of school policies
Promote the inclusion and acceptance of all pupils
Be aware of and understand safeguarding protocol and procedures and the importance of taking appropriate action
Attend and participate in meetings and training opportunities
Carry out any other reasonable tasks/duties as required by the school in accordance with the needs including on occasions covering classes for the wider curriculum during periods of staff shortage