Music Teacher
We are currently looking for a Music teacher/tutor to support the development, growth and deliver our Music Leader Training Online Programme. (City & Guilds EAT Level 3/4) If you are ambitious, inspirational, creative, open-minded, and want to be part of our success then we want to hear from you.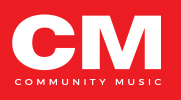 Contract Type
Part-Time Fixed-Term Contract
Closing Date
31st March 2022
Remote working and flexible part time hours (evening/weekends)
Job Requirements:
Experience and skills: Essential
Significant track record in teaching with in music and/or arts sector
Some experience in working with educational organisations such as City & Guilds
Experience in developing course scheme of work and support content
Ability to teach in person or online, so being competent with platforms like Zoom & Google Meet
Knowledge and passion for contemporary music and teaching
Ability to work at a high level across teams of people, excellent networking and relationship building skills
Some experience in production of digital content
Experience and skills: Desirable
Experience of delivering level 3 City & Guilds Education and Training
Experience teaching in various settings
Experience in playing an instrument, singing or music production
Exceptional project management skills
Experience in the development of course and lessons
Ability to write in depth lesson plans and schemes of work
Understanding of digital content production
Are comfortable delivering on camera, either live or pre recorded
Qualifications: Essential
A PGCE or DTLLS teaching qualification
How to Apply
If this job is of interest to you, please submit your CV and cover letter to everyone@cmsounds.com.
This Job Vacancy has Closed
Browse all available jobs or sign up to receive job updates straight to your inbox.