Music Service Manager
£45,434
As part of our ambitious development programme and to better meet the needs of our pupils, schools and community, Sefton Music Service is recruiting a new Music Service Manager.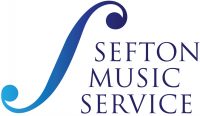 Employer
Sefton Music Service (Sefton Council)
Location
The Atkinson, Southport; Formby Professional Development Centre; and working from home
Contract Type
Full-Time Fixed-Term Contract
Closing Date
16th February 2022
We are seeking a well-motivated individual with a passion for high quality music education and a demonstrable track-record of excellent outcomes for children and young people.
The successful candidate will manage Sefton Music Service curriculum recovery (participation) and ensure well-aligned, inclusive provision for all pupils and schools. You will have the drive to lead positive change and take responsibility for Sefton Music Centre within the context of a shared commitment to safeguarding. The ideal candidate will be an excellent communicator and will be responsible for on-going communications with parents of the pupils attending weekly musical activities.
You will work closely with the Hub Lead and be responsible for the management and alignment of resources to meet the requirements of Service Level Agreements (tuition/provision) for schools. The post will also involve developing close partnerships with other providers; locally and beyond.
There is an essential requirement to regularly work outside normal office hours.
Who we are
Sefton Music Service is part of Sefton Council, Education Excellence Service.
Sefton Council is the lead organisation for SKY (Sefton and Knowsley Youth) Music Hub skymusichub.com. The Hub receives core funding from the Department for Education via Arts Council England.
Our aim is to achieve "A thriving music education hub of inspirational musical activity for all children and young people."
The Sky Music Hub includes many prestigious partners, including The Halle, Manchester Camerata, Brighter Sound, Merseyside Youth Association, Liverpool Hope University and Ex Cathedra.
This Job Vacancy has Closed
Browse all available jobs or sign up to receive job updates straight to your inbox.