Music Partnerships Specialist
Leadership Scale L5
Walsall Council is seeking to appoint a Music Partnerships Specialist to the management team of Walsall Music Education Hub. The post holder will provide specialist knowledge and skills in the operational and strategic management to ensure ongoing development and implementation of a music education strategy driven by local needs and aligned with the National Plan for Music Education.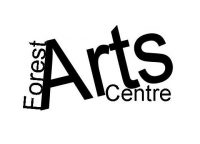 Location
Forest Arts Centre, Walsall
Contract Type
Full-Time Permanent
Closing Date
25th May 2018
The post holder will become a key member of the Walsall Music Education Hub management team. The primary focus of the job will be:
• Organise and co-ordinate "Muse" groups for Primary and Secondary music departments, heads, and teachers.
• Organise and co-ordinate Transition and Leadership days for Muse groups
• Organise, co-ordinate and promote large group music activities such as "Big Sing" and "Big Orchestra".
• Organise, co-ordinate and promote music CPD training and subject focus days for schools.
• Organise, co-ordinate and promote new delivery methods for music provision outside of the school setting.
• Develop new pilot models, such A-Level at Forest Arts Centre, to increase musical accessibility and attainment.
• Provide professional advice to schools to support music education and curriculum development.
• Provide technical advice to schools on issues such as assessment at KS3, teaching elements of Edexcel GCSE, etc.
• Act as Exam Co-ordinator on all centre based pupil music assessments.
• Provide pastoral care and advice to music providers in schools as required.
• Organise and co-ordinate a "buddy system" for music providers in schools.
• Organise and co-ordinate the Music Education Hub stake-holder / steering group.
• Provide advice and consultancy to the Stake-holder group.
• Prepare and present information concerning the performance of the Music Education Hub.
• Provide liaison between stakeholder group members, Arts Council England and other school fora such as Schools Forum, etc.
• Provide advice and support to other members of the music hub management team.
• Work collaboratively on new initiatives and large scale events involving Music Hub and Forest Arts Centre.
• Provide music teaching, individual, small group and whole class, as and when required.
How to Apply
Please send all expressions of interest and requests for Job Description & Employee Specification to
neil.johnson@walsall.gov.uk
Walsall Council welcomes applicants irrespective of age, disability, gender, ethnicity, sexual orientation, religion or belief and is committed to safeguarding and promoting the welfare of children and vulnerable adults.
This Job Vacancy has Closed
Browse all available jobs or sign up to receive job updates straight to your inbox.