Music Leader – Upper Strings
Sheffield Music Hub, an award winning Music Hub, is delighted to advertise for an Upper Strings Music Leader (violin and/or viola). As a Hub we are ambitious to be the very best, ensuring we reach children and young people in all corners of our city enabling them to progress to the highest possible level.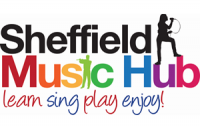 Employer
Sheffield Music Hub, Sheffield City Council
Location
Various Sheffield Schools
Contract Type
Full-Time Permanent
Closing Date
15th July 2019
Our Music Leaders are dedicated Music Education Professionals and you will be joining an exceptional team of Strings Teachers who are working hard to develop quality outcomes. Our ensemble offer is exploding and you will be joining at an exciting time where you will be able to contribute to the development of some very exciting progression opportunities for our young musicians.
There is a mixture of work from specialist lessons to whole class teaching and ensemble directing. This portfolio of work occurs during the school day with some activities happening outside of this period.
We need someone to start in September but will consider alternative start dates for outstanding candidates.
The role sits within a 41 week contract so the salary range is pro-rata accordingly from the advertised range. As an indication, the starting salary will be around £26,800 p/a (this will progress to around £31,000 p/a over time).
This Job Vacancy has Closed
Browse all available jobs or sign up to receive job updates straight to your inbox.