Music Curriculum Teacher
To teach whole class music curriculum, ensuring high standards of teaching and learning and the well-being of the students in various Southampton schools.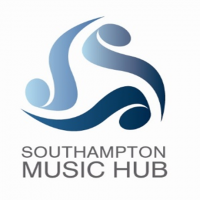 Employer
Southampton Music Services
Location
Southampton Schools
Contract Type
Part-Time Fixed-Term
Start Date
2nd January 2024 (or as close as possible)
Closing Date
6th December 2023 at 12:00
Pay: Based on teacher pay scales
Lead Responsibility
To be responsible for delivering high quality curriculum music tuition to students on behalf os Southampton Music Services (SMS) – according to the candidate's qualifications and expertise.
To be responsible for reporting on assessment of pupil progress and achievement.
To communicate effectively with SMS Administration and line management staff.
To liaise with SMS and school based colleagues for the purposes of timetabling and any subsequent changes.
Support delivery of local and national initiatives – e.g. National Music Plan, the Southampton Music Hub.
This vacancy has closed!
Browse all available jobs or sign up to receive our Music Education Jobs Bulletin straight to your inbox.