Music Administrator
£25,833-£29,796
The award-winning Tri-borough Music Hub is seeking a new Music Administrator to carry out the administrative aspects of the school service level agreement (SLA) buy-in and subsequent Tutor timetabling, as well as run and supervise various out-of-school Music Centres on behalf of the TBMH, both after-school and occasionally on a Saturday. In addition, the Music Administrator will provide office-based general administrative support and music-specific support to the TBMH team.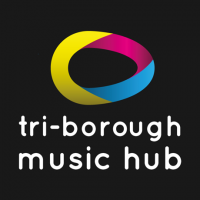 Employer
Tri-borough Music Hub
Location
Lyric Hammersmith
Contract Type
Full-Time Permanent
Closing Date
28th July 2019
This is a busy full-time position based at the Lyric Hammersmith, and the postholder will need to travel to partner premises to minute meetings and help out at events. We are looking for a reliable, hard-working individual to work in conjunction with our other Administrators to meet the needs of our busy service.
This position would suit a candidate looking for a varied role in education administration who enjoys working with children. As well as SLAs, the role will have specific responsibility for other areas including music centres and instrument stock management, so being able to balance a varied workload is pivotal to this role.
Given the nature of our service, this role would be best suited to someone with experience in arts administration or from a musical or other creative background, however applications from all previous areas of work / study are welcome.
Interviews will be held on Friday 2nd August and/or the week commencing 5th August.
How to Apply
For further details and to complete our application form, apply online below.
This Job Vacancy has Closed
Browse all available jobs or sign up to receive job updates straight to your inbox.