Merseyside Music Education Hub Alliance Independent Chair
£4,000 per annum plus expenses
The Merseyside Music Education Hub Alliance (MMEHA) is represented by four Arts Council England funded Music Education Hubs from six local authorities within the Liverpool City region. The four Music Education Hubs that constitute the alliance are:
Accent Music Education Hub (Warrington & Halton)
Sky Music Education Hub (Sefton & Knowsley)
Resonate, Liverpool's Music Hub (Liverpool)
St. Helens Music Education Hub (St. Helens)
This alliance is a consortium of lead music education hub partners which has been welcomed by Arts Council England.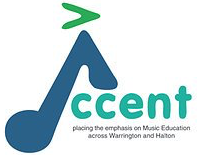 Employer
Merseyside Music Education Hub Alliance (MMEHA)
Closing Date
15th December 2017
The Independent Chair – Main Purpose
There are over 200,000 pupils in Merseyside schools, and a collective £2 million Arts Council investment represented by this Alliance. Our reach is extensive and it is no exaggeration to say that the impact of our work makes a significant contribution to the musical, educational and cultural life of our region.
As an Alliance we seek to maximise our influence in the Merseyside region, building on established partnerships and seeking new partnerships to grow our vision for young people's music.
We recognise the changing political and social landscape in which we operate seeing this as an opportunity to work with our chairperson to promote the impact of Merseyside Music Hubs both locally and nationally. We wish to position our Alliance as a leading voice for music education, calling on regional stakeholders to promote and support our work in the Liverpool City Region.
The Chair will ensure that the Alliance provides an authoritative identity for music education within arts and culture for the Liverpool City Region. They will act as a champion for young people's music education, they will influence key stakeholders to position music education as a critically important and valued part of a rich and broad education for all children and young people.
This role will attract an Honorarium of £4,000.
This role would initially be for a 12 month period with the possibility of further extension, ending March 2020.
Alliance meetings are scheduled for the following periods:
December 2017,2018,2019
February 2018,2019, 2020
April ,2018,2019
June 2018,2019
July 2018,2019
October 2018,2019
How to Apply
Please email a CV and a covering letter explaining why the role is of interest and why you would be suitable to Jeremy Sleith (JeremySleith@sthelens.gov.uk)
Please don't hesitate to email Jeremy if you would like to discuss the role in greater detail.
This Job Vacancy has Closed
Browse all available jobs or sign up to receive job updates straight to your inbox.