Lesson and Administration Manager
£32,000
Music for Life is an innovative, highly respected organisation working with 4,000 students every week in more than 100 schools across Cheshire and North Staffs. We require an outstanding communicator who is organised and self-motivated to manage the setting up and day to day running of peripatetic instrumental lessons.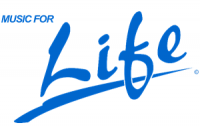 Location
Mainly working from home/ occasionally based at main office nr. Wrexham
Contract Type
Full-Time Permanent
Closing Date
2nd June 2017
We are delighted to offer an opportunity to an ambitious, enthusiastic person with excellent interpersonal and communication skills to join our core management team. Good IT skills are essential. Knowledge of Microsoft 365 is desirable, but not essential.
The post holder will have overall responsibility for managing lesson bookings and the subsequent setting up and day to day running of our small group or one-to-one music lessons. This will include processing new applications for lessons, checking tutor availability, setting new courses up, communicating course arrangements with parents, schools and tutors and dealing with the variety of day to day issues which will arise in a way which ensures that parents, schools and tutors are treated with great personal interest and care, relationships are strengthened and all are extremely happy with what is being provided for them. The post would therefore include responsibility for problem solving and resolution management.
The post holder would also have management oversight of some aspects of other administrative work which would involve managing and monitoring the work done by four other people.
This Job Vacancy has Closed
Browse all available jobs or sign up to receive job updates straight to your inbox.