Learning & Community Engagement Manager – Culture
Grade 10 £38,813 to £42,683
per year
North Lincolnshire Council is recruiting a Learning and Community Engagement Manager to join our innovative Culture and Creative Partnerships team to drive forward our ambitions to make North Lincolnshire a leading area for arts and culture.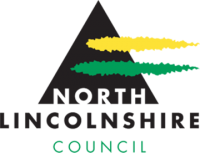 Employer
North Lincolnshire Council
Contract Type
Full-Time Permanent
Closing Date
25th March 2020
This is a new post, responsible for shaping the cultural education offer in North Lincolnshire. Working across arts, heritage and music, we want someone who is passionate and driven about improving the opportunities and outcomes for children and young people. Working with a team of creative specialists, you will be responsible for taking the lead in developing the strategic direction for creative learning and participation within our cultural venues and music service, building partnerships in the local community and across the education sector.
North Lincolnshire Council is the lead partner in the North Lincolnshire Music Education Hub, and as such, you will be responsible for directing and reporting on this partnership to Arts Council England. We want someone who can advocate for creative learning in schools, and who recognises the importance of creativity to children's personal development and enrichment. You will need extensive experience of developing creative programmes of engagement or learning for children, young people and families, as well as being up to date with recent changes in policy around education.
If you are interested in joining us to achieve better outcomes for residents and communities in North Lincolnshire and would like an informal discussion about this role, please call Lisa Moran on 01724 297259.
This Job Vacancy has Closed
Browse all available jobs or sign up to receive job updates straight to your inbox.