Learning and Engagement Coordinator
The Learning & Engagement Coordinator will provide support to the Learning & Engagement Manager, in the planning, coordination, delivery and evaluation of a range of NYCGB participatory projects.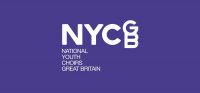 Employer
National Youth Choirs of Great Britain
Location
Flexible / home-working
Contract Type
Part-Time Permanent
Closing Date
9th August 2022
The post, which is part of the creative and learning team, will have a focus on supporting the development and delivery of NYCGB's Learning & Engagement programme including work in schools, with Music Education Hubs and other key partnerships and regional relationships. This will include working in educational settings as well as participating in events covering the wider music education sector. The role will be supporting NYCGB's strategic plans for the expansion and development of new strands of activity, as well as actively working towards raising the reach and profile of NYCGB's work in priority areas.
The successful candidate will also provide flexible support for the delivery of NYCGB creative and engagement activity, on an occasional basis as and when required.
The ideal candidate will:
Be creative and motivated with a passion for facilitating participatory youth arts programmes
Be keen to explore and develop new ways of engaging young people in singing activity
Be collaborative, open and solution focused
Be able to work to deadlines and as part of the NYCGB creative and learning team
We are champions of inclusivity and welcome applications community-wide and from across the UK