Lead Tutor – Piano & Keyboard
STARTING: September 2021
SALARY: Teachers Pay and Conditions Main Pay Scale or Unqualified (Inner London) OR Hourly-Paid up to £31.23 p/h plus holiday pay and teacher's pension (hourly rate commensurate with education and experience).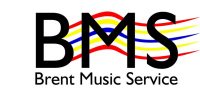 Employer
Brent Music Service
Location
Brent, North West London
Contract Type
Full-Time Permanent, Part-Time Permanent
Closing Date
28th July 2021
Leading a team teaching 400 students in over 30 Brent schools, this is a brand new position for a skilled teacher looking to teach, develop other teachers and drive our strategy in all matters piano and keyboard, working closely with a dynamic senior leadership team.
Due to the further expansion of music and keyboard playing in schools, Brent Music Service (BMS) is looking for a skilled, dynamic, enthusiastic and committed keyboard teacher to lead and strategically develop its piano & keyboard team, alongside teaching of your own. You will need to have good knowledge of pedagogy and significant teaching experience.
We are looking for someone to work full-time or at least 3 days a week part-time (of which one day must be a Wednesday). You may be a qualified or unqualified teacher.
Working in a diverse community, we want you to further develop and expand keyboard provision, the role will include.
• Curriculum & staff development.
• Opportunities to accompany.
• Development of ensemble opportunities for keyboard players.
• Staff training and a commitment to CPD.
This is an exciting time to join the service & be part of the lead tutor team.
How to Apply
Please contact the BMS office at info@brentmusicservice.com so we can send you the full job description and an application pack.