Intrumental Tutors
Inner London MPS/UPS
£20-£27 per hour
Brent Music Service is looking for a Lead Tutor (Woodwind) and Flute and Clarinet Cover Teacher.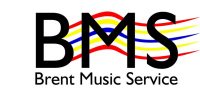 Employer
Brent Music Service
Location
London Borough of Brent
Contract Type
Full-Time Permanent, Part-Time Permanent
Closing Date
20th May 2019
Lead Woodwind Tutor:
Required from September 2019
Part-Time or Full-Time (Teachers Pay & Conditions or Hourly-Paid – rate commensurate with experience)
We are seeking an experienced, self-motivated, conscientious, well-organised woodwind teacher (able to teach flute, clarinet and saxophone and with at least a working knowledge of double reeds) to lead our woodwind team and teach in Brent primary and secondary schools.
This post provides the opportunity for someone who has already gained experience teaching and leading ensembles, has invested in their own professional development and is ready to coach, mentor and lead our woodwind team.
BMS is a dynamic and successful Brent Council Service, providing musical tuition, ensembles and high-quality performing experiences to over 12,000 children each week.
Hours and days vary, by negotiation. Hourly rate commensurate with experience.
Flute and Clarinet Cover:
Part Time (Hourly-Paid)
From June – July 2019
BMS is seeking to appoint a dynamic, experienced and well-motivated tutor to cover absence until the end of the summer term 2019.
3.5 hours per week at 2 schools in Kingsbury, NW9. Hourly rate commensurate with experience: £20-£27 per hour
How to Apply
For Lead Woodwind Tutor:
Please contact info@brentmusicservice.com for an information pack including job description and person specification.
For Flute and Clarinet COVER Teacher:
Please contact info@brentmusicservice.com with a current CV and short letter of application.
This Job Vacancy has Closed
Browse all available jobs or sign up to receive job updates straight to your inbox.