Instrumental & Whole Class Ensemble Teaching Tutors
We are looking for engaging instrumental tutors to join our team from September 2022 to teach at our Music Centres and various Merton schools (30 weeks per year). We are particularly keen to hear from teachers of piano, guitar & violin and people with whole-class teaching experience.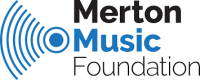 Employer
Merton Music Foundation
Location
South West London
Contract Type
Hourly paid, Freelance/ Self-employed
Closing Date
10th July 2022
Our vision is a borough where music resonates along the corridors of every school and echoes throughout the community. A place of aspiration where every child can find their first notes, make progress and flourish as a young musician.
We are looking for enthusiastic and engaging instrumental tutors to join our team from September 2022 to deliver termly blocks of 10 weekly instrumental lessons at our Music Centres and various Merton primary and secondary schools (30 weeks per year). Previous experience working in a primary or youth group context is desirable.
Guitar: 1-1 and small group teaching in a variety of schools within Merton (up to 31 hours). Additional whole-class ensemble teaching (WCET) opportunities are available (c. 6 hours).
Violin: 1-1 teaching at our South Wimbledon Music Centre (c. 2.5 hours). Potential opportunities for larger group teaching within schools (c. 2 hours).
Piano: 1-1 teaching within our South Wimbledon Music Centre and Merton primary schools (up to 14 hours).
General Musicianship: We are also seeking individuals to teach whole-class general musicianship on a fixed-term, employed, part-time basis with a minimum commitment of 2 hours per week.
Applications from teachers of other instruments will also be considered, as additional teaching opportunities often arise.
About Merton Music Foundation
Merton Music Foundation (MMF) is an independent music service and lead partner for the Merton Music Education Hub. The charity is nationally renowned for providing high-quality, comprehensive and inclusive music education programmes for the young people of Merton and surrounding areas.
Further details of our activities can be found on our website: www.mmf.org.uk.
How to Apply
We invite you to contact us for an informal discussion about teaching for Merton Music Foundation before applying. Contact 02086405446 to speak with our Operations Director, David Rees.
To apply, please email a letter of application and detailed CV with two referees including addresses, telephone numbers and email addresses to jobs@mmf.org.uk.
If you need any additional support or require accommodations to be made to complete your application, please contact us using same address.
Applications will be considered on a rolling basis with interviews arranged by appointment.
Merton Music Foundation is an Equal Opportunity Employer. We value diversity and have made a vision commitment to being 'an inclusive cultural organisation – not just in what we say, but also in what we do'. We believe that representation matters and actively seek to diversify our workforce at all levels of the organisation. We warmly encourage applications from historically underrepresented groups, including but not limited to; members of the global majority; members of the LGBTQ+ community; people who identify as non-binary or genderqueer; people with a disability; and people who are neurodivergent.
The decision to appoint will be made solely based on candidate merit and business need.