Instrumental Voice Instructor
Unqualified Teachers Pay Spine
Voice instructor in Scarborough and Whitby areas. Six hours per week initially, variable hours contract STPCD. Travel time and expenses payable.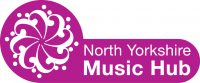 Employer
North Yorkshire County Music Service
Location
Scarborough and Whitby East Coast
Contract Type
Fixed-Term Contract
Closing Date
25th November 2020
Required for January 2021:
Instrumental voice instructor to work in the Scarborough and Whitby areas of the East Coast.
Piano/keyboard skills desirable but not essential.
35 week variable hours contract paid on the unqualified teacher's pay spine STPCD. Starting point dependant on experience and qualifications.
Travel time and expenses payable.
Initially six hours per week.
This Job Vacancy has Closed
Browse all available jobs or sign up to receive job updates straight to your inbox.