Instrumental & Vocal Tutors
Brent Music Service (BMS) is looking for enthusiastic and committed teachers to become part of the instrumental & vocal teaching team from this September. Teaching is primarily in term time in Brent schools and there may also be opportunities to work with a BMS ensemble at one of our evening centres.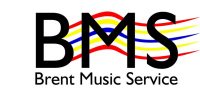 Employer
Brent Music Service
Location
Brent, North West London
Contract Type
Full-Time Fixed-Term Contract, Part-Time Fixed-Term Contract
Closing Date
30th June 2022
Start Date: September 2022
Salary: Hourly-Paid up to £31 per hour total plus teacher's pension (hourly rate commensurate with education and experience)
We are looking for teachers in all areas but especially piano/keyboards, percussion/orchestral percussion, woodwind and cello. All levels of experience are considered – BMS is highly focused on professional and skills development.
BMS is the lead partner in Brent Music Education Hub and is part of Brent Council. We pride ourselves on offering a quality service to schools and pupils and strive to deliver a wide variety of musical opportunities for all children in Brent.
Brent is a vibrant London borough where the iconic arch of Wembley Stadium dominates the skyline. Spanning both inner and outer London, it is a borough of huge contrasts in terms of its economic, environmental, ethnic and social make up. Brent's diversity is evident to all who visit our borough and our long history of ethnic and cultural diversity has created a place that is truly unique and valued by those who live and work here.
BMS instrumental & vocal teachers are part of a wider community including BMS colleagues delivering curriculum music in over 30 primary schools in Brent, reaching around 9,000 children using a syllabus devised and developed by us. This "Music'sCool" syllabus allows for flexibility in terms of teaching material allowing teachers to select musical material suitable for each school. The programme places singing at its heart and gives every child the opportunity to learn several instruments including the recorder, ukulele, tamboo bamboo, African drums and samba. The programme ensures children are ready to begin instrumental & vocal lessons are are signposted/selected accordingly.
The BMS instrumental & vocal team has around 40 teachers delivering small group and individual tuition to over 2,000 pupils in most of the schools in Brent. Lessons are half an hour in length and small group lessons are usually with four pupils of a similar standard.
Brent Music Service is committed to recruiting, retaining and developing a workforce that reflects the diverse community that we serve. We particularly welcome applications from people from underrepresented groups including people Black, Asian and minority ethnic backgrounds and from all qualified candidates regardless of gender, disability, religion/belief, sexual orientation or age.
How to Apply
An application pack is available from:
Email: info@brentmusicservice.com
BMS Office
Claremont High School
Claremont Avenue
Kenton
Middlesex
HA3 0UH
Telephone: 02082048096
Please apply promptly. Suitable candidates may be shortlisted for interview before the application deadline as there may be multiple positions available.