Instrumental/Vocal Tutor
Doncaster Music Service (lead partner in Doncaster Music Education Hub) are looking for part-time Instrumental Tutors to bring energy and inspiration to pupils in our diverse and exciting schools within one of the most successful music hubs in the country, specialising in Lower Strings (Cello and Double Bass) and general Woodwind tutor, specialising in Flute.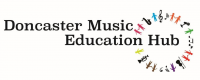 Employer
Doncaster Council
Contract Type
Part-Time Permanent
Closing Date
10th October 2018
The Hub offers a variety of programmes on a wide range of instruments and is committed to providing high quality music activities for schools. You must be able to plan, prepare and deliver exciting sessions which inspire and motivate children to progress musically.
Further details about the responsibilities and requirements of the role are contained in the job description and person specification.
In return for your hard work and dedication, we can offer you the chance to be part of a great team dedicated to ensuring that all people in Doncaster thrive, you will also have access to a variety of attractive employee benefits including competitive leave entitlement, local government pension scheme and access to a range of staff discount and flexible benefits schemes.
Salary: Unqualified £14.21 to £22.47 Qualified £19.59 to £25.56
How to Apply
Follow the link below to apply
This Job Vacancy has Closed
Browse all available jobs or sign up to receive job updates straight to your inbox.