Instrumental/Vocal Tutor
Music for Life is a unique, innovative not-for-profit organisation teaching more than 4000 young people each week which is looking to expand its pool of inspiring freelance instrumental and vocal tutors to meet a significant increase in demand for lessons in schools.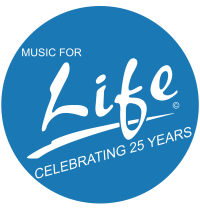 Location
Cheshire, North Staffordshire, Wirral
Contract Type
Freelance/ Self-employed
Closing Date
6th May 2022
Salary:
£26 per hour
Leading whole class projects: £32.50 per hour
Due to the significantly increased demand we have seen develop over this year, and in anticipation of yet more in September, we are looking to increase the pool of freelance tutors who would be interested in working with us.
We would like to hear from you if:
You teach any band or orchestral instrument, guitar, ukulele, banjo, piano, keyboard, drums, singing, music technology.
You are a music graduate or can otherwise demonstrate a high standard of musicianship on your main instrument.
You are an enthusiastic, committed teacher who ensures music is at the centre of every lesson, finding ways to make the simplest beginner lesson sound musical.
You recognise and welcome the responsibility that instrumental tutors have when working with young people and understand the vital importance of excellent and thoughtful communication in building excellent relationships with pupils, parents and schools.
You have experience of taking pupils through recognised examinations or have other motivating, clear progression routes which ensure every pupil makes the progress they are capable of.
You are keen to develop yourself as a musician and as a teacher. You regularly evaluate your own teaching and enjoy adapting your methods to suit the individual needs of each pupil.
You have high professional standards regarding matters such as punctuality, planning and record keeping.
You would like to join a group of music teachers with a great track record and reputation.
You would be happy to provide lessons online if lessons cannot be provided in school for a prolonged period.
You have experience of Whole Class Ensemble Teaching, otherwise known as First Access or Wider Opportunities Teaching. Note that this is desirable but not essential.
You would be keen to offer your pupils performance opportunities and to contribute to Music for Life events and ensembles alongside your students as appropriate.
You are happy to undergo an enhanced Disclosure and Barring Service check and safeguarding training as required.
You have a full UK driving licence and are happy to drive between schools.
About Music For Life
Music for Life is an exciting and innovative not-for-profit organisation. It was set up 27 years ago to work in partnership with schools and independent instrumental music tutors across Cheshire to improve young peoples' access to high quality instrumental tuition and participation in music groups with the aim of engaging them long term in music making. Music for Life devised and developed one of the UKs first whole class programmes in partnership with Excellence in Crewe back in 2002 and, because of the scope and quality of its teaching work, it was the first non-local authority organisation to be admitted to the Federation of Music Services (later to become Music Mark).
Having started as an experimental idea without any public funding back in 1995, the organisation now works in partnership with around 100 freelance music tutors teaching more than 4,000 students each week in 120 primary and secondary schools across Cheshire, Wirral and North Staffordshire. Music for Life has always been a grass-roots organisation and enjoys quite extraordinary support from its large and long-standing community of parents, students (both current and past), instrumental tutors and schools.
How to Apply
To apply, please visit https://www.musicforlife.org.uk/contact and fill in the contact form. In the message section, please simply head the message "Freelance Music Tutor" and then provide information as follows:
Your address; instrument(s) taught; qualifications and relevant experience as a teacher/musician.
You will be contacted by a member of our team to acknowledge your interest in working with us. In the event that work is soon likely to be available, we would contact you to arrange an interview in person or online and would then ask you to supply the names and contact details of two referees.
Deadline is 6th May 2022 to meet immediate demand, but please make contact with us at any time to find out more and to be added to our tutor contacts.
This Job Vacancy has Closed
Browse all available jobs or sign up to receive job updates straight to your inbox.