Instrumental/Vocal tutor
£21,210 – £27,216 pro rata
Stockport Music Service is looking to appoint a variety of staff from September 2019, both for contracted work and to join our supply pool. All contracted roles are part-time initially with the capacity to grow in the future and staff development is at the heart of everything we do.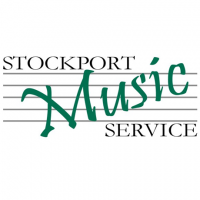 Employer
Stockport Music Service
Contract Type
Fixed-Term Contract, Freelance
Closing Date
4th July 2019
Stockport Music Service has a strong team work ethic with weekly meetings and plenty of opportunities for CPD and professional growth. Meetings are held on a Wednesday and run straight into our evening activities.
Contracted roles from September vary from 3 hours to 2 days depending on the billing mechanism of the schools. Additional evening work may be available as well.
Guitar/ukulele tutor:
We have vacancies for small group guitar and whole class ukulele tutors at present
Recorder tutor:
We require a tutor for whole class recorder and possible music centre work
Percussion tutor:
We require a small group and whole class percussion tutor
All other instruments
We are recruiting for all wind, brass, string, percussion and vocal tutors to join our supply pool with the possibility of work growing from this.
There may also be opportunities for music curriculum specialists.
Music Centre Ensembles & tuition
As well as this work in schools there are also possibilities for evening work, either small group teaching or working with ensembles.
If you are interested in any of the above roles then we look forward to hearing from you.
How to Apply
Applicants will be subject to a full DBS check. Please follow the link for further information and to apply.
Please specify which instrument(s)/voice your application relates to, failure to do so will result in your application not being processed.
This Job Vacancy has Closed
Browse all available jobs or sign up to receive job updates straight to your inbox.