Instrumental and Vocal Teachers
UNQ6 TPC
plus holiday pay
We are looking for Instrumental and Vocal teachers to join us who are thoroughly committed to teaching at the highest standard. You will need to be energetic and full of enthusiasm and in return you will find the experience of passing on your expertise enormously rewarding.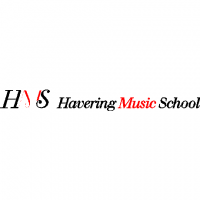 Employer
Havering Music School
Contract Type
Hourly paid
Closing Date
10th July 2022
Start Date: September 2022
Havering Music School is the LA Music Service for this borough. We provide instrumental and vocal tuition to the majority of primary and secondary schools in Havering. We have a team of over 80 teachers delivering some 550 hours of tuition per week in schools and at our Saturday and Weekday music centres. There are currently over 2,500 pupils experiencing music and learning to play instruments with HMS.
As well as tuition in schools we offer a wide range of 'out-of-school-hours' activities. These include lessons, opportunities to play or sing with other musicians in ensembles and to perform in our many concerts. We have a very large and successful Saturday Music Centre as well as a variety of activities at the Wednesday and Weekday Music Centres. We have organ scholars, and also offer DJ lessons and clubs across the borough. We have a thriving summer school
We regularly organise examination centres for practical graded music exams and our average pass rate is 97%+. Over the years. HMS pupils have gone on to be accepted into Junior and Senior Departments of Music colleges and to study Music at University. We also have a number of ex HMS pupils who are now in schools as instrumental or class music teachers locally and nationally.
We have a full range of bands, choirs, ensembles and orchestras which rehearse weekly at our Centres and which perform regularly at local venues like The Queen's Theatre.
We have a growing reputation across London for producing excellent players and we have a strong partnership with both the LSO and the Wigmore Hall Learning Trust. Our service is growing and expanding in to new areas of provision including all Electronic Music, DJ lessons and Music technology. We have a wide range of ensembles for World Music and we have a Music for All approach to our service. Support and training are available in all areas of personal and professional development.
This Job Vacancy has Closed
Browse all available jobs or sign up to receive job updates straight to your inbox.