Instrumental/Vocal & Curriculum Tutors
UQT3-6
depending on experience
Stockport Music Service is seeking to appoint instrumental teachers to begin work in September 2022 in the following disciplines: guitar, ukulele, keyboard, strings, brass, woodwind & recorder, drum kit & percussion, vocal, curriculum music.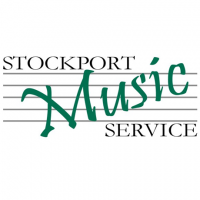 Employer
Stockport Music Servic
Contract Type
Full-Time Fixed-Term Contract, Part-Time Fixed-Term Contract
Closing Date
13th June 2022
The work will involve small group instrumental teaching and whole class ensemble teaching in schools during the day and some evening ensemble work at the music centre. The curriculum role will be delivering primary music teaching to schools in Key Stage 2. There are a mixture of hours available, with the possibility of part-time and full-time work for flexible applicants who can deliver a range of instruments.
The successful applicants will be enthusiastic music educators who can work flexibly with different age ranges and schools. You will be working with complete beginners through to students preparing for high level ABRSM and Trinity examinations so must have a good technical knowledge of the demands made on your instruments/voice and the ability to communicate this to your pupils alongside the general musical knowledge required.
You will be enthusiastic and self-motivated with the ability to engage young people and communicate your love of music. Although this is a temporary contract in the first instance, there may be opportunities for further work once ended.
This Job Vacancy has Closed
Browse all available jobs or sign up to receive job updates straight to your inbox.