Instrumental, vocal and classroom music teachers
£27 – £30 per hour
Hounslow Music Service delivers lessons to more than 13,000 pupils each week in and out of schools in the borough. We became a charitable company in May 2016 and are based in a wonderful, purpose built Music Centre in central Hounslow.
We are looking for skilled, cheerful, committed tutors to join our team and help us achieve our ambition to ensure all children and young people in Hounslow receive the best possible music education.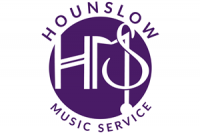 Employer
Hounslow Music Service
Location
Schools and music centres in the London Borough of Hounslow
Contract Type
Fixed-Term Contract
Closing Date
18th May 2018
Hounslow Music Service wishes to appoint committed, skilled and dynamic teachers for 1-2-1, small group, whole class and ensemble teaching.
These positions would be ideal for musicians and teachers who want to deliver our whole class instrumental programme (recorder, ukulele, brass, clarinet, percussion and violin), to lead vocal and instrumental groups, and to teach curriculum music in primary schools.
We are interested in teachers across all specialisms, especially the following:
• Clarinet
• Flute
• Brass
• Recorder
• Vocal and choir leaders
Applicants should be qualified to a minimum of music diploma standard and must be able to commit to working for 30 weeks of the year during term time.
In addition to teaching during the school day in Hounslow Schools, opportunities are also possible for weekday evening and Saturday teaching.
How to Apply
Applicants should submit the following by e-mail to info@hounslowmusic.org.uk by than 5pm on Friday 18th May 2108;
• An up to date teaching CV with accurate contact information and full details of relevant teaching experience to date.
• A covering statement/letter which provides more detailed information about the applicant including which instruments they can teach, and to what standard.
• Details of two professional referees with full names, positions, postal addresses, e-mail addresses and contact numbers.
Shortlisted applicant will be contacted on or before Friday 18th May.
Successful candidates will be subject to an advanced check under the Disclosure and Barring Service (DBS).
This Job Vacancy has Closed
Browse all available jobs or sign up to receive job updates straight to your inbox.