Instrumental Tutors (Woodwind, Guitar, Cello) – Merton, SW London (SM4 & SW19)
We are looking for enthusiastic and engaging instrumental tutors to join our team delivering outstanding 1-1 instrumental lessons at our South Wimbledon Music Centre and various Merton schools, starting in September.
Woodwind (saxophone, clarinet and flute)
Classical Guitar
Cello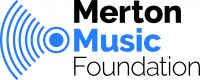 Employer
Merton Music Foundation
Location
London Borough of Merton (SW19 & SM4)
Closing Date
19th July 2021
Our vision is a borough where music resonates along the corridors of every school and echoes throughout the community. A place of aspiration where every child can find their first notes, make progress and flourish as young musician.
We are looking for an enthusiastic and engaging instrumental tutors to join our team delivering outstanding 1-1 instrumental lessons at our South Wimbledon Music Centre in various Merton schools, starting in September. Previous experience working in primary, secondary or youth music service context is desirable.
• Woodwind (preferably capable of teaching: saxophone, clarinet & flute) – Wednesday evenings, term-time at Merton Music Centre, South Wimbledon (SW19) with possible additional hours in various Merton schools
• Classical Guitar – various Merton primary schools (Sw19 & SM4), minimum 3 hours per week term-time
• Cello – Saturday Mornings at Merton Music Centre, Merton Abbey Primary School, High Path, SW19 2JY with possible additional hours teaching 1-1 and leading a string ensemble at our Music Centre and in various Merton schools
Merton Music Foundation (MMF) is an independent music service and lead partner for the Merton Music Education Hub. The charity is nationally renowned for providing high quality, comprehensive and inclusive music education programmes for the young people of Merton and surrounding areas. Further details of our activities can be found on our website: www.mmf.org.uk
Merton Music Foundation is an Equal Opportunity Employer. We value diversity and warmly welcome applications from members of all the communities that we serve. We are committed to ensuring an inclusive environment for all stakeholders; decision to appoint will be made solely on the basis of qualifications, merit and business need. If you need support or require accommodations to be made in order to complete your application, please contact us.
All tutors working in Merton schools are subject to an Enhanced DBS clearance.
Job Description (Self-Employed):
Knowledge and Experience
Essential
• Experience of learning, creating, performing, or facilitating music at a high level.
• Understanding the benefits of different ways of learning music.
• Understanding what motivates young people to learn, the barriers that young people may face to making music and how it supports personal and social development.
• An interest to deliver a child-centred learning experience which values and responds to the needs and interests of individuals, within and beyond your musical specialism.
Desirable
• Experience of helping others to develop musically, personally or socially.
• Experience of teaching or facilitating learning in a range of settings (eg. school, youth or community settings)
• Knowledge of how to differentiate teaching to the learning styles of a wide range of young people.
• Awareness and appreciation of the educational value of a diverse range of musical genres and practices
Skills and Competencies
Essential
• A high level of proficiency in your area of specialism.
• Ability to plan and deliver high-quality learning experiences to engage a wide range of pupils.
• Ability to create a safe learning environment and respond to their interests and needs.
Desirable
• An ability to reflect on, refine and develop teaching practice.
• An ability to work flexibly, responsively, and calmly under pressure.
• Emotional intelligence: understanding of how music can benefit the whole child/community.
• Ability to encourage independent learning across a variety of genres.
Responsibilities
• Inspiring and involve young people with a love of learning and making music.
• Developing resources and adapting practice to suit the needs and interest of all learners.
• Communicating with and reporting to parents/carers and other professionals about pupils' learning needs, to identify and remove barriers to progress and welfare.
• Following best practice in safeguarding, equality, diversity, and inclusion
• Supporting the vision and strategic aims of the music service.
How to Apply
Please email a letter of application and detailed CV with two referees including addresses, telephone numbers and email addresses to:
Applications will be considered on a rolling basis with interviews arranged by appointment.
Starting w/c 20th September 2021.
This Job Vacancy has Closed
Browse all available jobs or sign up to receive job updates straight to your inbox.