Instrumental Tutors
£25.60 or £34.27
From September the London Borough of Barking & Dagenham Community Music Service is seeking innovative and committed tutors/musicians to join our successful team. Tutors of strings; brass; piano/keyboard; guitar/ukulele; drum kit/percussion; voice are required with the confidence to teach a variety of instrumental styles and lead small ensembles.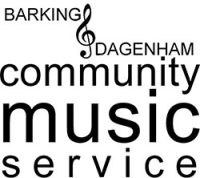 Employer
Barking & Dagenham Community Music Service
Location
Barking & Dagenham
Contract Type
Part-Time Permanent, Hourly paid
Closing Date
6th July 2022
Up to 12 hours per week per post, hourly paid at £25.60 and/or £34.27 for large group/class lead tutor role with a sessional contract; varying hours on a termly basis.
Currently we are seeking instrumental tutors for primary/secondary and afterschool teaching from September 2022.
The Community Music Service (CMS) is seeking to appoint innovative and committed musicians to join our highly successful teaching team. The tutors will be required to have knowledge of a variety of teaching styles and be able to teach whole class, small groups and individuals to a high standard from KS2 through to KS5. If you would enjoy the challenge of working for a successful music service and are passionate about teaching music and inspiring young people, we would welcome your application.
How to Apply
To apply, please visit https://www.lbbd.gov.uk/council-jobs/details.html?jobId=2334&jobTitle=Instrumental%20Tutors.
Interview location: Community Music Service, The Music Centre, Fanshawe Crescent, Dagenham RM9 5QA
These posts are exempt from the Rehabilitation of Offenders Act 1974 and a comprehensive screening process will be undertaken on successful applicants including Disclosure check (Applicant Declaration must be completed and returned with application).