Instrumental Tutors
We are currently seeking experienced instrumental tutors to join our team of highly skilled orchestral tutors.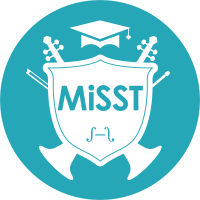 Location
City of London Academy Highbury Grove, London, N5 2EQ
Contract Type
Hourly paid, Freelance/ Self-employed
Closing Date
5th July 2022
We are currently seeking experienced instrumental tutors to join our team of highly skilled orchestral tutors. Current vacancies are as follows:
Violin Tutor
Viola Tutor
Cello Tutor
Percussion Tutor
There are currently six orchestral tutors in our Symphony Orchestra rehearsals (4 strings, 1 woodwind, 1 brass), increasing to eight by September 2022. All orchestral tutors are highly experienced orchestral players with a wealth of professional experience. Our tutors should aim to attend all MMA rehearsals (dates below). A nominated and regular dep will be required if any dates need to be missed.
The Symphony Orchestra is facilitated and conducted by Jonathan Gibson (MiSST Director of Excellence Programmes) and administrated by Olivia Hemmings (MiSST Executive Administrator).
MiSST's Annual Concert, which will feature the MiSST Symphony Orchestra heavily, takes place at Theatre Royal Drury Lane on Monday 24th April 2023 – every effort should be made by our tutors to be available on this date.
The principal responsibilities of the role of Symphony Orchestra Instrumental Tutors are as follows:
To attend the MiSST Music Academy every Saturday (dates below) between the hours of 10am and 1pm
To attend and assist during rehearsals (full orchestra, leading sectionals, string orchestra, chamber music)
To be enthusiastic, encouraging and empathetic towards our students
To resolve problems discretely during rehearsals
To give clear advice and training on orchestral playing, discipline and techniques
To keep a general eye on behaviour within the section
To play along with the students in the rehearsals
To fairly decide, alongside the conductor, how the section are seated
We are particularly encouraging Black and ethnically diverse and/or disabled applicants to apply.
The post is available from September 2022. Dates for the year are as follows:
Autumn Term – 10, 17, 24 Sept | 1, 8, 15 Oct | 5, 12, 19, 26 Nov | 3 Dec
Spring Term – 7, 14, 21, 28 Jan | 4, 25 Feb | 4, 11, 18, 25 Mar
Summer Term – 15, 22, [24 Apr concert] | 6, 13, 20 May | 10, 17, 24 June | 1 July
For the full details, please visit our website here.
How to Apply
Please email your CV and cover letter directly to nicole@misst.org.uk for consideration by 17:00 5th July.