Instrumental Tutors
£28.64 - £30.82 per hour
Hounslow Music Service's work is expanding due to unprecedented demand. We are looking for enthusiastic, talented tutors to deliver high quality tuition both in and out of school.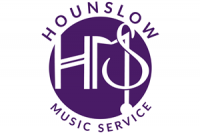 Employer
Hounslow Music Service
Contract Type
Part-Time Fixed-Term Contract
Closing Date
11th February 2022
We are particularly keen to hear from tutors with the skills and availability to teach the following;
Piano: Isleworth, Hounslow and Chiswick (22 hours)
Guitar: Isleworth and Hounslow (8 hours)
Voice: Isleworth, Hounslow and Chiswick
We are also keen to hear from talented tutors with other specialisms to join our panel of teachers.
Hounslow Music Service is an independent charity teaching more than 10,000 pupils every week in the borough. Hounslow is a multicultural borough and we are committed to recruiting and developing a workforce that reflects this diversity. We particularly welcome applications from those in underrepresented groups.
How to Apply
Please complete the application form here and send it with a covering letter outlining your relevant skills and experience to hr@hounslowmusic.org.uk.
Suitable candidates may be shortlisted for interview before the closing date.
This Job Vacancy has Closed
Browse all available jobs or sign up to receive job updates straight to your inbox.