Instrumental Tutor
MSS1 – 6
Depending on Qual./ Exp.
The award winning Lincolnshire Music Service (LMS) is the lead organisation of the Lincolnshire Music Education Hub. LMS delivers high quality music opportunities to almost every school and has an excellent reputation. LMS consists of around 100 instrumental tutors and a management team of around 10 staff members. We are united to 'Make Music Matter' in Lincolnshire and are passionate about what we achieve for our children and young people.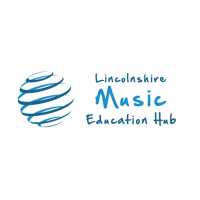 Employer
Lincolnshire County Council – Children's Services
Contract Type
Part-Time Permanent
Closing Date
24th April 2017
Due to the increased business and the promotion of existing staff members, we seek ambitious, motivated and experienced instrumental tutors to deliver a variety of specialisms including primary music; vocal and whole class instrumental teaching. LMS delivers provision through a variety of strategies including whole-class instrumental tuition (WCIT). Although this is a peripatetic position, the post-holder will also have the ability to carry out support for non-specialist music teachers through CPD. This traded provision is enhanced through a diverse range of innovative local/national opportunities and partnerships resulting in an exciting offer for the area.
Are you passionate about Music Education and want to make a difference to children and young people in Lincolnshire?
Do you want to become part of a team to deliver music provision to children and young people?
Would you like to support non-specialist music teachers within the county?
If you would like an informal chat, please contact Jennifer McKie, Senior Music Adviser, on 01522 553354.
This Job Vacancy has Closed
Browse all available jobs or sign up to receive job updates straight to your inbox.