Instrumental Teachers
£20-£25 per hour
dependant upon experience
Forest Arts Music Education Hub (Walsall) is seeking to employ highly skilled and motivated instrumental specialists to teach individual and small group lessons, support ensembles of all abilities and to develop our offer to our school partners. Some ability on piano and experience of whole class tuition would be an advantage, though not necessary at this time.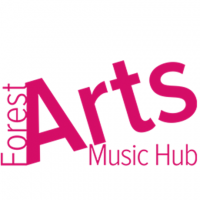 Closing Date
17th June 2019
Forest Arts Music Education Hub offers a wide range of musical activities across the borough. We teach over 5,000 pupils weekly and offer instrumental and vocal music across a full range of educational settings. Forest Arts MEH and other hub partners work to give all young people the very best opportunities to make music and receive high quality music education.
Our Music Centres run on Monday, Tuesday and Wednesday evenings from 4 – 9 pm where we offer ensemble opportunities for our children and young people alongside individual instrumental lessons on a range of instruments.
Key requirements:
*Enthusiastic
*Committed
*Reliable
*Inspirational
*Excellent communication skills
*Open to new ideas
*Able to work in a team and independently
*Demonstrate a high level of instrumental attainment
We would expect the successful candidate to support the key mission statement of Walsall Council.
This Job Vacancy has Closed
Browse all available jobs or sign up to receive job updates straight to your inbox.