Instrumental Teachers
We need skilled and enthusiastic musicians and teachers to teach in our schools and centres across all specialisms but especially woodwind (able to teach a range of instruments including clarinet), guitar (able to teach all styles) and keyboard / piano. We are seeking specialists for bassoon and double bass at our Saturday morning centre, which can be combined with other teaching during the week. There is the possibility of full time work for the right mix of skills. Up to £30k for sessional Instrumental Teachers, up to £38k for salaried Instrumental Music Teacher and Leader post.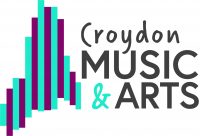 Employer
Croydon Music and Arts, Croydon Council
Closing Date
30th May 2018
From our resident orchestra, the London Mozart Players, to MOBO award winners, music making in Croydon has unparalleled quality and diversity. Croydon Music and Arts takes an active role in the cultural life of Croydon, working with partners to deliver an inclusive and similarly diverse music education for Croydon's children and young people.
Posts involve small group and individual teaching in Croydon schools, assisting on our team taught whole class programmes and possible Saturday morning and weekday evening music centre work. For an Instrumental Music Teacher and Leader post you will also be able to lead whole class programmes in schools and music centre ensembles.
How to Apply
To find out why Croydon is an exciting place to develop your career, please click here for further information and a link to our application form.  Please make sure your application includes your instrumental and vocal specialisms and which post(s) you wish to be considered for.  If you wish to discuss the posts, contact us at: musicandarts.education@croydon.gov.uk, or phone 020 8681 0909
Instrumental Music Teacher and Leader: closing date is 15 May and interviews on 24 May 
Instrumental / Vocal Teacher: closing date is 30 May with interviews on 4 June