Instrumental Specialist Teachers
£15,787 – £22,026 (pro rata)
We are looking for specialist teachers for the following instruments:
Uppers Strings Teaching, including high level and Whole Class Ensemble teaching.
Percussion (Drum Kit)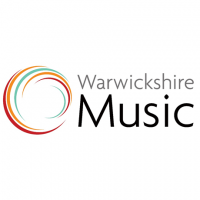 Employer
Warwickshire Music
Location
North and Central Warwickshire
Contract Type
Fixed-Term Contract
Closing Date
14th July 2017
UPPER STRINGS TEACHING
Northern Area -12 hours including higher level violin teaching and whole class teaching.
Central Area – c6 hours string teaching including whole class ensemble teaching and beginner cello.
PERCUSSION TEACHING (drumkit)
6 hours in the Northern Area cover teaching in the Northern Area.
Essential criteria for this role includes a teaching or performance diploma, high level instrumental skills together with relevant teaching experience and a commitment to raising educational standards.
Excellent communication skills and the ability to motivate and inspire high standards are also essential.
This Job Vacancy has Closed
Browse all available jobs or sign up to receive job updates straight to your inbox.