Instrumental Specialist Teachers (Orchestral, Percussion, Vocal, Guitar and Woodwind)
Warwickshire Music is the lead organisation for Warwickshire Music Hub, we have 115 staff responsible for delivering high quality music education across Warwickshire each week. If you are an inspirational, flexible teacher able to provide professional teaching enabling students to reach their full potential we would like to hear from you.
You will enjoy the challenge and see working for Warwickshire as a great career opportunity.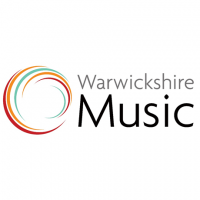 Employer
Warwickshire Music
Location
Peripatetic – Warwickshire
Contract Type
Fixed-Term Contract
Closing Date
14th May 2018
We are currently seeking to appoint teachers in the central and southern area of the county details below.
Instrumental Specialist Team vacancies for September include
Orchestral Percussion – c12 hours, an ability to offer world music will see these hours increase.
Guitar Teacher c22 hours including Saturday morning and afterschool at music centre.
Woodwind teaching c12 hours including Saturday morning and afterschool.
Singing teaching c14 hours including music centre teaching.
FULL DETAILS CAN BE FOUND ON WEST MIDLANDS JOBS WITH DETAILS OF HOW TO APPLY.
How to Apply
West Midlands Jobs for further information and completion of application form.
This Job Vacancy has Closed
Browse all available jobs or sign up to receive job updates straight to your inbox.